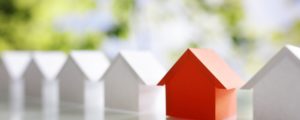 By Geoff Ramsey, CRS, GRI
President, Greater Chattanooga Realtors®
The Greater Chattanooga housing market continues to show strength as we edge into what is arguably the busiest time of year for buyers and sellers. New residential real estate has been relatively slow in the first quarter of 2018, yet housing is resilient in a consistently improving economy. Much of the nation, Greater Chattanooga included, continues to experience lower inventory of homes for sale. With inventory decreasing, it's increasingly important to have a Realtor by your side as your real estate expert. Realtors have an expanded search power with access to homes not listed on home search sites. Have your first decision of the home buying or selling process be the correct one: contact a Realtor.
New Listings in the Chattanooga region decreased 5.4 percent to 1,184. Pending sales were up 13.3 percent to 2,282 units.
Prices continued to gain traction. The Median Sales Price increased 8.9 percent to $188,150. Days on Market was down 22.9 percent to 54 days. Sellers were encouraged as Months Supply of Inventory was down 30.0 percent to 2.8 months.
The Federal Reserve raised its key short-term interest rate by .25 percent in March, citing concerns about inflation. It is the sixth rate increase by the Fed since December 2015, and at least two more rate increases are expected this year. Borrowing money will be more expensive, particularly for home equity loans, credit cards and adjustable rate mortgages, but rising wages and a low national unemployment rate that has been at 4.1 percent for five months is a row would seem to indicate that we are prepared for this. And although mortgage rates have risen to their highest point in four years, they have been quite low for several years.
For more information about buying or selling a home, contact Geoff Ramsey REALTOR®.
Greater Chattanooga Realtors® is The Voice for Real Estate in Greater Chattanooga. A regional organization with more than 2,000 members, Greater Chattanooga Realtors is one of some 1,300 local boards and associations of Realtors® nationwide that comprise the National Association of Realtors®. Greater Chattanooga Realtors service Hamilton and Sequatchie counties in southeast Tennessee, and Catoosa, Dade, and Walker counties in northwest Georgia.